For Rent 2 Bedroom/2 bath unit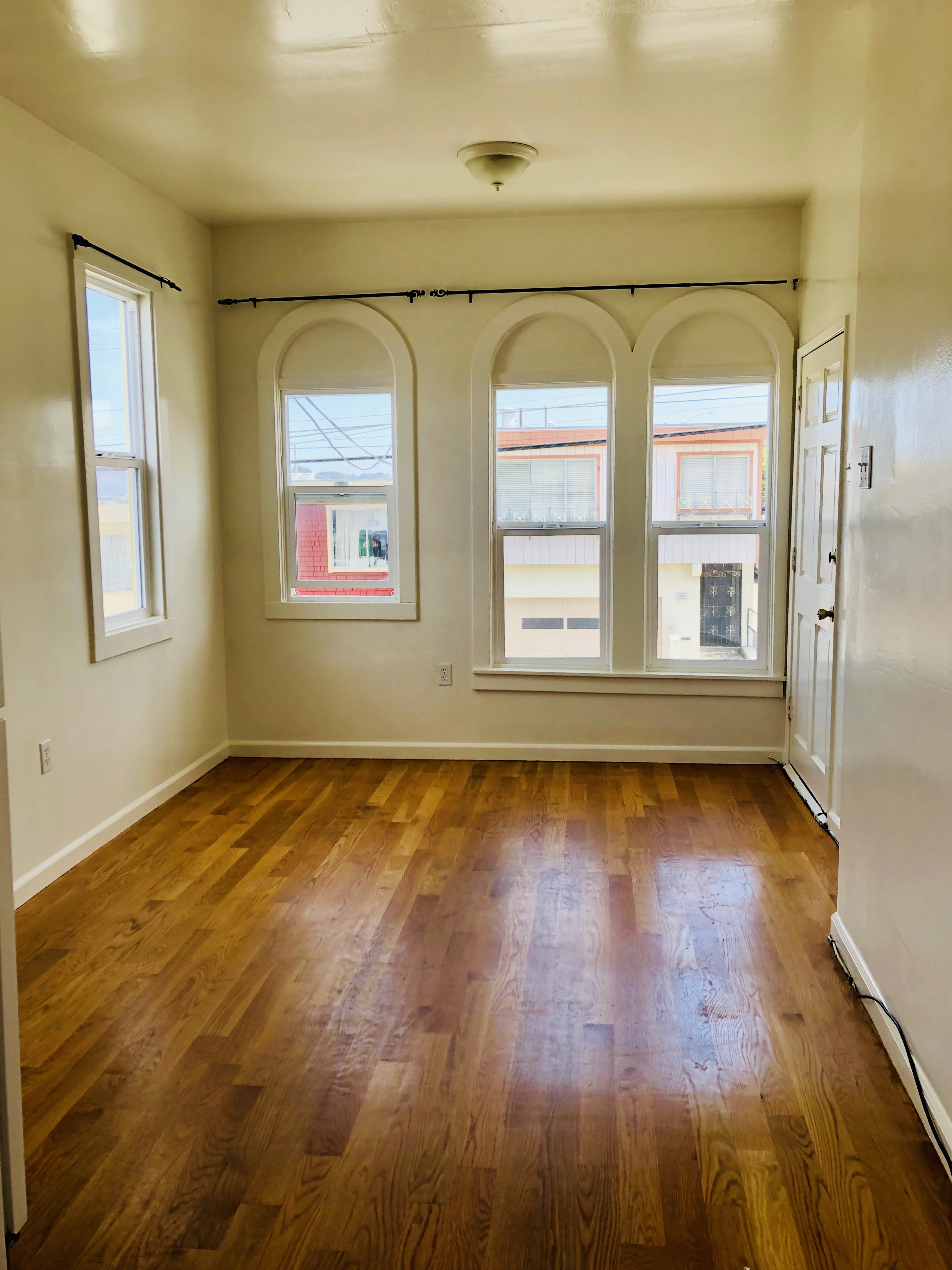 230 Lowell St is an apartment building in San Francisco, CA 94112. This unit consist of 2 bedroom, two bathrooms. There are lots of natural light, living room, kitchen/dining combo.
Refrigerator
Oven/range stove
Shared Laundry Room (coin operated)
City View
Lots of Natural Light
*square footage is approximate 700.
Nearby schools include George Washington Elementary School, Longfellow Elementary School, San Francisco Christian School, Epiphany School, Our Lady Perpetual Help School, Leadership High, Lick-Wilmerding High and Balboa High. City College of San Francisco and San Francisco State University are within 10 minutes away by car. The closest grocery stores are Pacific Super, La Loma Produce, New Daly City Market, Safeway and Bart Grocery & BBQ. Coffee shops Mission Cafe, Hi-T Cafe & Deli and nearby restaurants, Gateway Kitchen, Goldilocks, Patio Espanol, Reina's and El Porteno. Nearby shopping centers include Stonestown, Westlake Shopping Center and Colma. Nearby parks include Cayuga Playground, Mission Hills Park, Frankfort Park and Lincoln Park. Mission Street is two blocks away, with easy public transportation.
Street parking only. Security deposit will be $4,200 and rent at $2,800/mo.
Water and garbage is prorated monthly. Electricity and cable/internet are not included and tenant will set up their own accounts.
Due to Covid-19, we are only able to conduct virtual tours at this time and showings will be done according to city and CDC guidelines. Please reach us by text (for fastest reply) or email amapm9@gmail.com. We will get back to you asap, as the office is closed. Virtual tour
We will require a 650 credit score, 2.5 times gross rental income and all verifiable documents to support your application.
There is a non-refundable application fee of $40.00/person, used for processing your online application. You can find more information at www.amapmre.com or apply through this link: Click to apply and see more pictures
AMA Property Management
415-890-4109
amapm9@gmail.com