PROPERTY MANAGEMENT: Our company has continued to implement online services to provide a seamless experience for our clients. Budgeting, trust accounting and working with local associations will allow the owner ease and comfort of knowing how their investment is performing. Continuous communication relating to the performance of the property for the owner's portfolio are among the services our company specializes. With the continued changing San Francisco laws and regulations in rental housing, continuous learning is needed to prevent unnecessary lawsuits. If you need help with leasing services, management, buy-out negotiation, please inquire.
Some common services include:

Leasing services (Electronic leases/E-sign, Screening and placing tenants, most recent SF Residential lease, California leases on Month-to-Month, Commercial lease, move-in/move-out)
Supervise repairs, renovations
3-day notices
30-days change of terms
Properties under management and/or leased:


230 Lowell Street, San Francisco
This apartment building is located in the Crocker Amazon neighborhood with convenience to public transportation. Close to Mission Street and borders Daly City. Minutes away from the 280 Freeway and walkable to retail shops on Mission Street.
The apartment building consists of a mix of studio, one bedroom and 2 bedroom units. Units on the top level have city views.



573-575 Naples Street, San Francisco
Duplex located in the Excelsior District. Convenient to public transportation.
Unit Mix includes 2 flats with 4 bedrooms and 2 baths with laundry hookups.



50-52 Sadowa Street, San Francisco
Duplex located right off of the 280 freeway, Mission street exit. Conveniently close to SFSU, Stonestown and minutes to Daly City. Multiple public transportation and easy access to freeway.
Unit mix includes 4 bedroom, 2 bath units with separate entrances and meters.



450 Palmetto Avenue, San Francisco
Single Family Home currently occupied by tenants in this 3 bedroom home with one car garage. Full basement for additional storage and a large backyard.



2014 Clement Street, San Francisco
Mixed used building with commercial and residential tenants, located in the Richmond district of San Francisco. Surrounding areas include many restaurants, cafes, bakeries, small retailers, etc. Bus line runs directly on Clement Street and very convenient to take public transportation to different parts of the city.



Rite Aid – 5610 Stockton Street, Sacramento, CA
The subject is a 16,836 square foot drugstore building constructed in 2001 and leased to Rite Aid. Rite Aid is based in Camp Hill, PA and is one of the nation's largest pharmacy chains with over 4,600 locations in 31 states plus the District of Columbia. Traded on the New York Stock Exchange (NYSE: RAD), and is third-
largest drugstore chain in the country.




Ross Dress For Less NAPA Auto Parts
6737 Watt Avenue, North Highland, CA
The subject property consists of two retail tenants totaling 40,798 sf, built in 2010. It is part of a larger shopping center with other national tenants such as Rite Aid, Popeye's, Jiffy Lube, Taco Bell, McDonald's to name a few.
419 Amazon Street, San Francisco CA – 5 bedrooms and 3 baths
8-14 Cypress Street, SF Provided leasing services.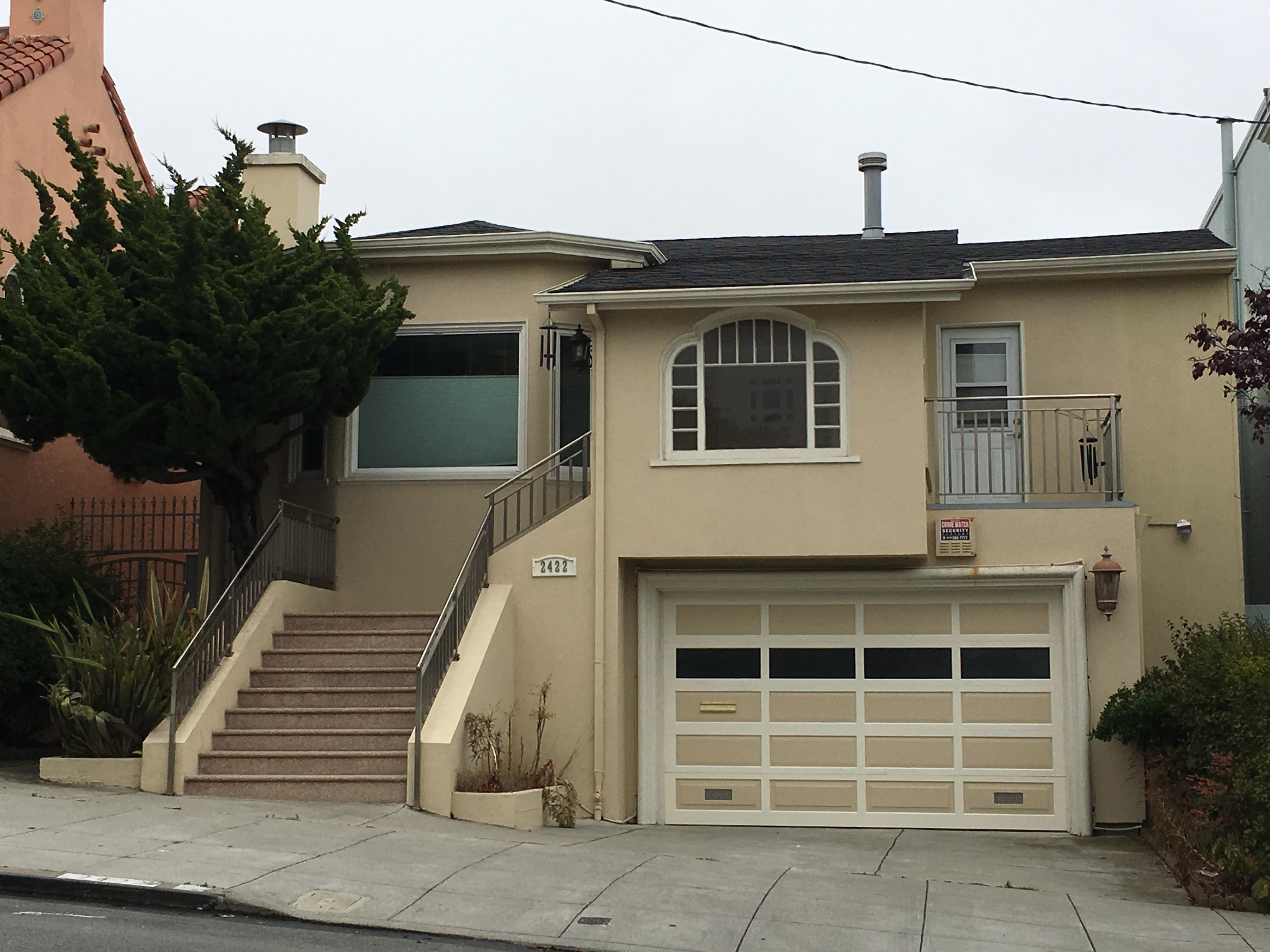 San Francisco, CA – Leased
San Francisco, CA – Leased

San Francisco Apartment – Leased and Sold

1711 Haight St, San Francisco (Commercial lease)
129 BRITTON ST, SF – 2bd, 1 ba LEASED
2621 Ocean Ave, SF – Leased 2019